Coffee capsules compatible with Lavazza A Modo Mio by Italian Coffee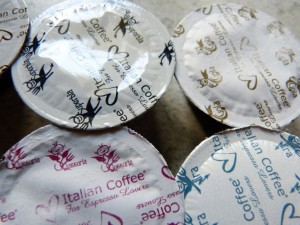 Coffee capsules alternatives are in high demand. Today we are going to test the alternative to Lavazza A Modo Mio capsules. The coffee capsules we have tested are made in north of Italy by Best Espresso and sold online by espressoland.com.au.
Price
A pack of 16 capsules costs AUD10.95 or AUD8.80 when you buy a carton. (not including reward points program). That makes the price per capsule of about 55 cents which means a saving of approx 24% if compared to Lavazza own capsules.(to save even more subscribing to the reward points program)

Blends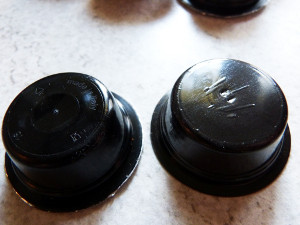 Espressoland offers 15 different varieties of coffee capsules compatible with Lavazza A Modo Mio System, including Lemon Tea, Barley, Ginseng coffee and Organic Coffee. The range varies from "intense and full-bodied" to more "delicate" and aromatic blends. Two decaffeinated blends are also available. New blends are usually introduced regularly and this should appeal to the great mass.
These capsules are, just like the original, made out of plastic. The closure on the top is coated aluminium foil. The capsules are almost indistinguishable in shape and design when compared to Lavazza capsules. The capsules from Lavazza seem somewhat vacuum sealed rather than gas flushed. Overall, with regards to shape and size, only few little details are noticeable to be different between the two capsules.
Compatibilty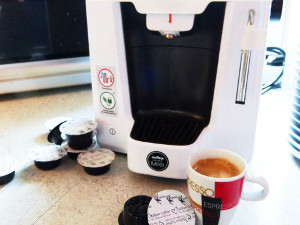 After we have tested these Capsules with our Lavazza AEG (Electrolux) Favola, the result was clear. With this machine, these coffee capsules are 100% compatible. We had no problems during the brewing process. The ejection of the used coffee capsules worked flawless confirming the compatibility of the capsules. We noticed that the coffee ground stains are more visible in the compatible capsules. That is because the cover is printed on a white background. That is not a problem in anyway.
Taste
Drinking the first coffee by Italian Coffee is a great pleasure. It's really a pleasant surprise. The intensity, aroma and taste are well balanced. A slight bitterness is perceivable only in the capsules with higher intensity, that's because of the darker roast used to make the blend. The crema is also excellent and these capsules are real treats for espresso drinkers.
Conclusion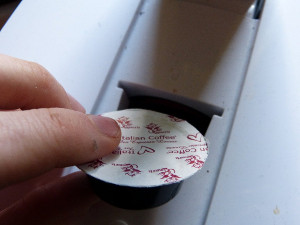 These capsules are a valid alternative and in our opinion can complement Lavazza own range or simply help to diversify your coffee habits. The capsules are compatible and very similar in shape however the blends are not. In fact they are not meant to be a replica of Lavazza own blends in any way, rather an alternative to be enjoyed regardless of the brand printed on the package. The price of the alternative is lower as expected but that doesn't mean their coffee is of lower quality that is rather a reflection of less overheads in marketing and advertisement.
You can find the complete range at this link www.espressoland.com.au
Have you tried these coffee capsules? What are your experiences with the coffee and service received from Espressoland? Just leave a comment below and let us know what's your preferred coffee.
*Blends and prices are as per September 2014